Here's my most recent product of the printing press - it was supposed to be my details as I might have them on my business cards but, if I use it as it is, I shall have to change my proffession to that of graphic besign, or perhaps become an illustratrator?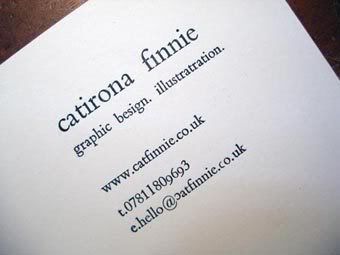 It would have been nice to have at least spelled my name right. But why quibble with such matters when the quality of the letterpress ink on paper is so pretty?

I said it was a tricky business, and I'll say it again. So there!